Stuck in a traffic jam is not an excuse. It's a sign of bad planning.
Susan Elizabeth Philips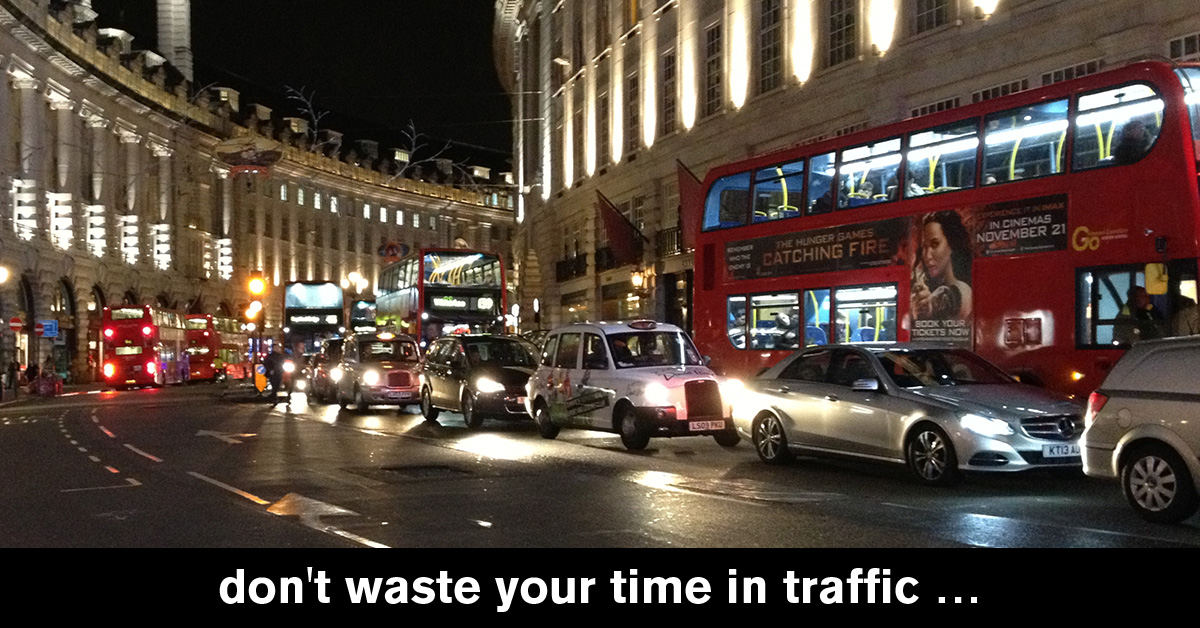 Living in the GPS era automatically means that everything is much easier and faster than before. Do you sometimes feel a little bit nostalgic for the olden days when you had to read road maps? Do you reminisce on all those fun moments you spent lost and scratching your head? Nowadays, all you have to do is open your mobile app and you will have your route directions within a few seconds. But what's even more incredible is that you can already know in advance if you will get stuck in traffic on your planned route.
But GPS generated directions and navigation can sometimes become useless, or even counterproductive. GPS routing algorithms always calculate the fastest route to your destination, but they don't pay attention to unexpected conditions on the road. Every year, there are more and more cars on our planet's roads, and traffic problems are getting worse. Regardless of whether it's rush hour, road construction, weather conditions, a fender bender, or any other kind of traffic jam, you are simply powerless to do anything about it.
GPS navigation app solutions often offer you real-time traffic information. There are several real-time traffic data providers; two of the biggest are HERE and TomTom. HERE provides data from over 100 reliable sources, and data is updated every 60 seconds. HERE aggregates data from vehicle sensors, government sources, and historical traffic records. TomTom's live traffic data is created by merging multiple data sources. Data is anonymized and collected from GPS enabled devices, mobile phone signals, and sensor data from over 500 million devices. In some countries, GPS data is collected from third party fleet management companies. Generally speaking, the principle of real-time traffic data collection is very similar for other providers too.
The Live Traffic option in our Genius Maps offline navigation app is powered by HERE. We have implemented HERE data in our app, and now we can help you avoid traffic with automatic suggested faster routes. With the Live Traffic option, you no longer have to worry about picking the right lane. Just look at the map, and you will see the colors. There are green, yellow, orange, and red lines. Each of the colors represents the level of traffic, from light to heavy. The Live Traffic option in the Genius Maps navigation app is a paid option with a lifetime license for a selected region, so please check within the app for pricing and availability. Also, you have to be aware that you need an internet connection to use the Live Traffic option. That's just how it works.
The Live Traffic option is a significant part of every navigation app. We are always trying to be a step ahead of you. While you were stuck in traffic, we implemented real-time traffic information in our GPS navigation app. Time is money, but moreover, time is precious. Don't waste your time in traffic – spend more time with your loved ones with Live Traffic.