The Renaulution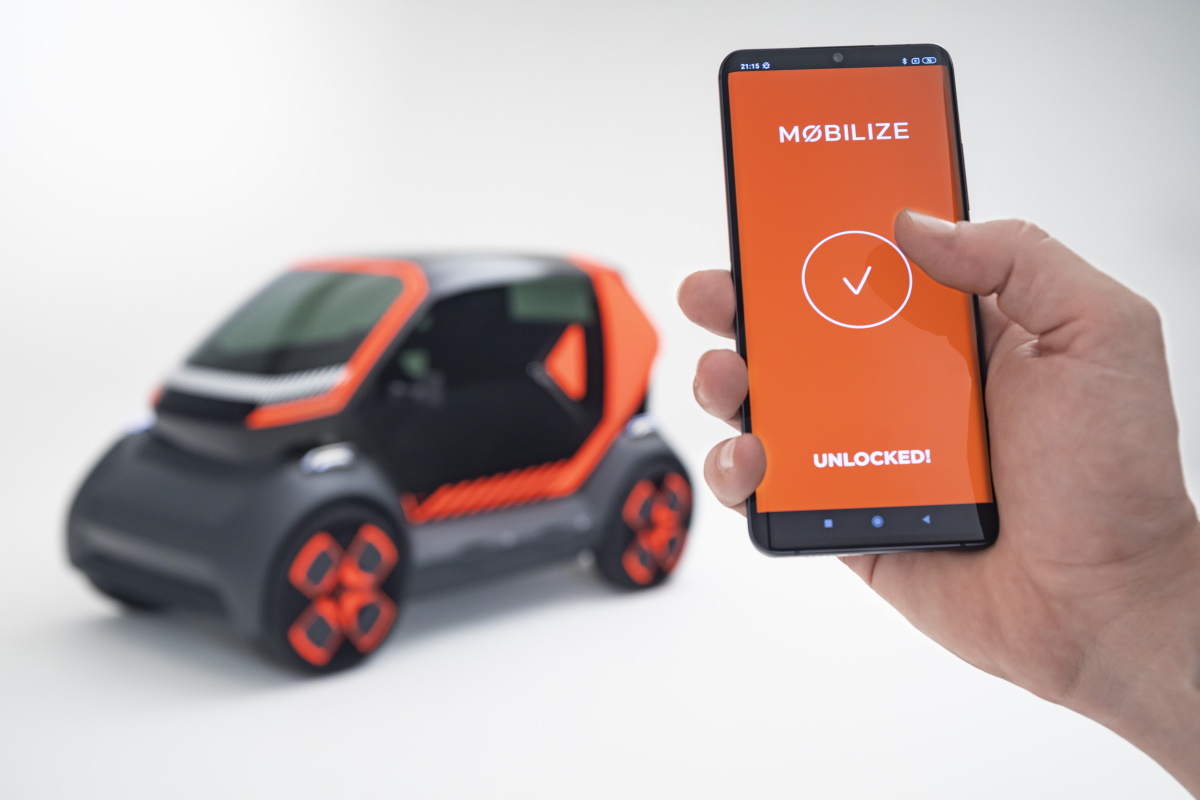 Mobilize EZ-1 prototype, source Renault Group
In January 2021, Renault announced a new strategic plan called "Renaulution", which aims to shift Groupe Renault's strategy from volumes to value. As a part of this strategy, Renault launched a completely new brand called "Mobilize", which will be focused on, instead of selling cars, selling mobility. This new business unit aims to develop new profit pools from data, mobility, and energy-related services and to generate more than 20% of group revenues by 2030. So, what does the term "selling mobility" imply?
The idea behind the Mobilize brand is to have the car OEM, in this case Renault, take on the cost of owning, maintaining, insuring, and repairing the car, while the consumers pay only when they need to use it, for instance to travel from the outskirts of the city to the city center. That way, consumers would book a certain time slot to use the car, unlock and start the vehicle through their smartphone app, and only be paying for the distance they drove, i.e., paying for mobility. In other words, Mobilize vehicles will not be available for purchase, but only for rent based on time or kilometers, hence the term that has gradually become a buzzword in the automotive industry – "Mobility as a Service".
As an effort to offer sustainable mobility alternatives to their customers, all Mobilize vehicles will be fully electric. Their first lightweight electric vehicle is called Duo and is presented as a two-seater. The model is said to be made of 50 percent recycled materials and is itself 95 percent recyclable at the end of its life cycle. The cargo counterpart to the Duo is the Bento, a minivan that Mobilize says is good for transporting small goods. Completing the trio is the Hippo, a last-mile vehicle for refrigerated transport or parcel delivery.
Mobilize has not yet revealed the technical details or even the vehicles' range, which will most certainly be one of the key aspects of this brand's sustainability. The driving range of electric vehicles is still one of the main issues for their wide use, something we wrote about in our last blog post.
Furthermore, Renault's joint venture company Zity, recently rebranded as Zity by Mobilize, has already been operating and offering a free-floating car-sharing service in Paris and Madrid, with more than 400.000 customers. Their plan is to expand operations in more cities in the future, increasing the number of vehicles, as well as the number of users.
All of these vehicles will inevitably have some kind of tracking for the purpose of perfecting the product (service) for customers. Before you have any red flags popping up for privacy concerns, it is essential to point out that all this data collected from vehicles will be anonymized. To put it simply, Mobilize will only be able to tell that the drive happened and where it happened, but will not have a specific name of the person who was behind the wheel.
A GPS device within Mobilize vehicles will collect and send the driving data back to the Mobilize cloud system, with the goal of running analytics and extracting business intelligence from connected car data. The amount of business intelligence extracted from connected car data will depend solely on the quality and efficiency of a back-end system that will be used for running such analytics.
However, tracking and analyzing such enormous quantities of driving data is not a trivial task. As the number of new vehicles and new users will rise, so will the complexity of a back-end system needed to process all the incoming data efficiently.
In order to efficiently process, store and analyze both historical and real-time data from thousands, and in the future, from millions of vehicles, a powerful tool in the back-end will be vital to sustain such a complex data ecosystem.
Here at Mireo, we have been tackling this problem successfully for some time now. Mireo SpaceTime is a solution specifically developed for efficient processing and analyzing of data from millions of vehicles within seconds. It is a set of technologies that allows companies to run advanced analytics from any moving IoT data in real-time, and to generate customized analytic reports within seconds, regardless of the size of the database (trillions of records). If you would love to see the analytic reports that can be done on-the-fly, without any pre-aggregation, with SpaceTime on more than 200.000 vehicles, check out our free online demo.
It is yet to be seen how things with the Mobilize brand will unravel and if other car OEMs will follow in a similar fashion. One thing is certain though; the future of transportation and mobility is here, and Mireo is ready. Are you?