Architecture
As mentioned before, SpaceTime database, like the other NewSQL databases, is designed from the ground up as a scale-out architecture. This means that partitioning, sharding and clustering techniques are built into the core of its engine, and are ensured to maintain the ACID guarantees. Unlike many similar systems, all nodes are equal and mutually independent – there is no single master at any time.
Index and record data are partitioned into separate subsets called partitions or shards which are uniformly distributed among the nodes by using consistent hashing algorithm. Technically, these subsets are organized as fixed-grid hypercubes.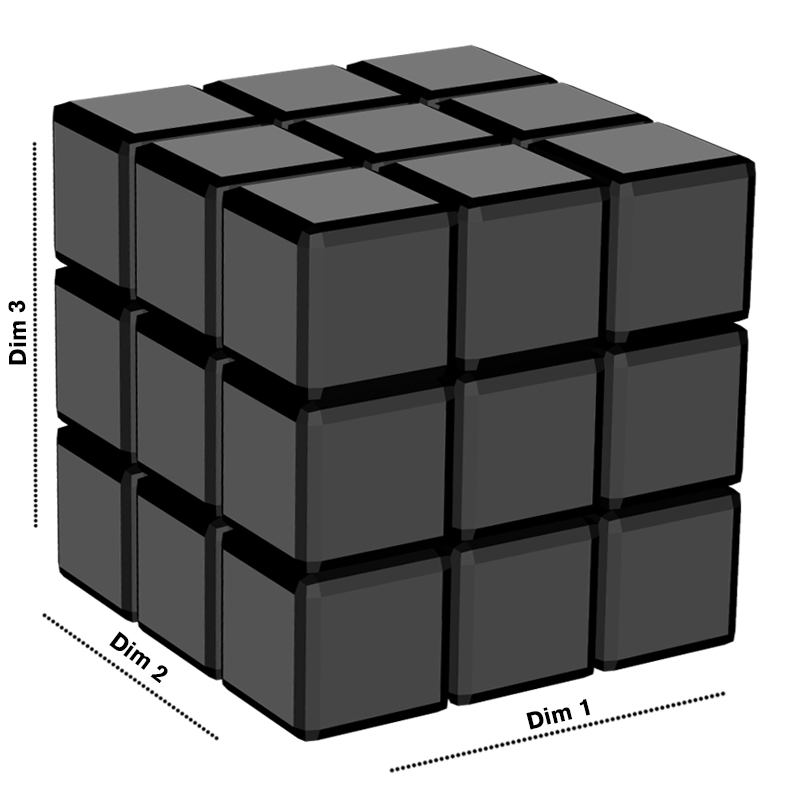 SpaceTime fixed-grid hypercubes
Fixed-grid hypercubes prevent two major potential problems from happening: an index tree growing too large and the index degeneration due to the sudden change in the data range. The latter can happen if, for example, we operate with one million vehicles for a long time and then the data from an additional million vehicles starts arriving.
High availability is achieved by a massive parallelization of query and insertion tasks, even on a single node. The limit is only imposed by the Internet connection bandwidth.
Fault tolerance is implemented by using real-time block device replication (DRBD) with Apache Zookeeper as a coordination service. The typical quorum based synchronization between database nodes is completely avoided by the combination of data partitioning, low-level block device replication and high-level synchronization through Zookeeper. There is no single point of failure anywhere in the system—at least two copies of data on two different nodes always exist. The system can handle failures of up to 50% of existing nodes.
One valuable lesson learnt is that DRBD is much faster than all popular distributed filesystems (GlusterFS, Ceph, Bee FS...) because they introduce a lot of back-and-forth communication and network latencies during the process of node synchronization. By using DRBD low-level replication, SpaceTime engine ensures that all data are always read directly from the local disk storage, completely bypassing the network stack. At the same time, writes to the disk are atomic and distributed by the kernel logic in DRBD, thus providing consistency and durability of data.
As many other distributed systems, SpaceTime database is natively horizontally scalable. In other words, it supports a virtually unlimited number of records in the database. In order to process and store more data, one should just add additional nodes and the system performance would be preserved.