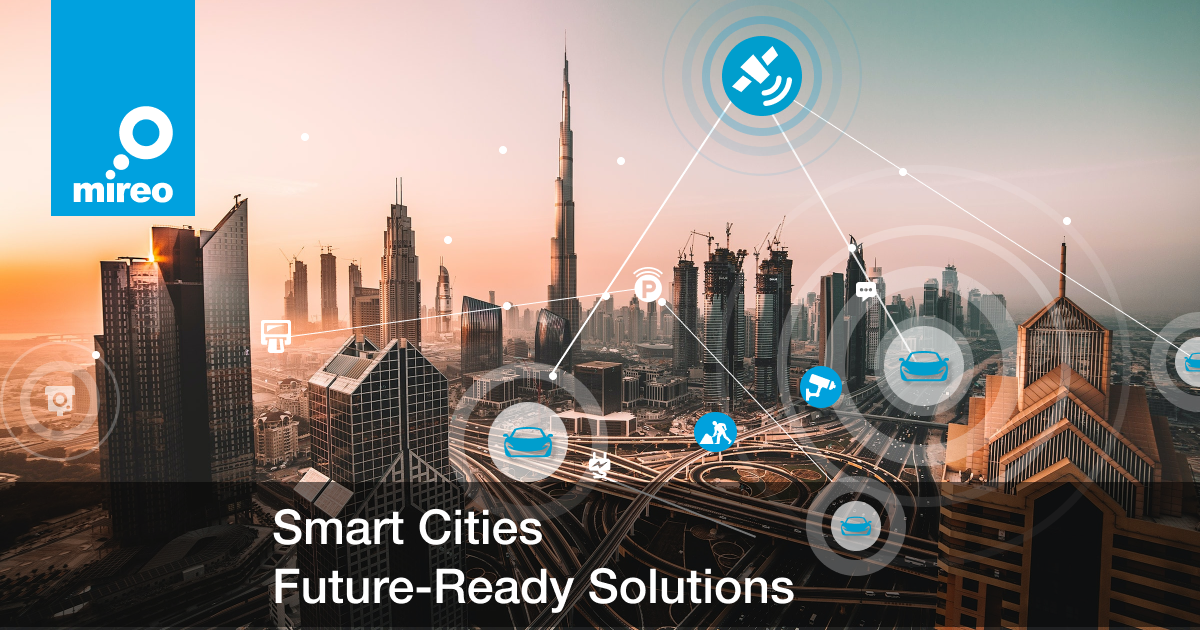 The smart city initiatives aim to optimize a city's public services and the general public's living through a series of technology-driven services.
When referred to smart city projects worldwide, the term often symbolizes offering citizens various digitalized one-stop-shop access to all government services. Such smart city projects typically include centralized online access to government, business, and health-related services. Handling and innovation in public transport by introducing sustainable and environmentally friendly means of digitalized public transport is another widespread aspect of smart city solutions. For example, Dubai's Smart Dubai initiative aims to be a paperless city by 2022, offers smart unified rechargeable cards for paying for all transport services, and offers citizens a series of government-led applications to facilitate everyday living. For example, the DubaiNow app allows citizens access to over 120 government and private sector services; DubaiPay is a government-operated payment gateway for electronic payments, UAEPass as a secure form of identification, etc.
The main focus of smart cities is on easing everyday life by facilitating access to information and services.
Smart transport
Despite the many initiatives to popularize public transport, private transport by personal vehicles is still a major concern for the governments in many aspects, such as congestion, air, and sound pollution. Personal vehicles still account for a significant proportion of congestion and pollution.
How can governments handle this? How can governments they facilitate citizens' everyday commuting while at the same time improving their safety and taking care of the environmental aspects?
The key is in leveraging the connected car data to provide real-time and historical insights into commuting patterns. By truly understanding and knowing how the city moves throughout the day, city governments can ease the general public's transport issues and improve the general public's safety and happiness while reducing the negative environmental impact and the lost productivity costs due to time spent in traffic delays.
Another important aspect of connected car data is noticing and addressing the traffic patterns immediately as they occur. With new car sales plummeting year by year, more and more citizens are turning to the new aspects of mobility and transportation, especially towards Mobility as a Service (MaaS). Consumers slowly turn to on-demand car-sharing services, making the previously well-known traffic patterns more and more unpredictable. Disruptive global events, such as pandemic events, have erratic effects on mobility and transport, and it's more important than ever to have at-hand real-time traffic patterns insights.
The market has recognized these needs, and during the past few years, vehicle data hubs have started emerging, and now they're offering valuable connected car data to interested parties. However, although data storage has never been more affordable, the analytics of these silos of connected car data has never been more challenging. From the technological aspect, connected car data is extremely hard to handle at a scale. Vehicles typically drive in clusters of place and time - the traffic is denser in urban areas and less frequent during nighttime, generating highly skewed data. The skewness of data is what's making it practically impossible to derive any data using conventional database solutions. Even at low volumes of data, the time-performance of today's Big Data tools degrades to unusability. The raw data is there, but the analytics is impossible, especially in real-time.
As a technological enabler, Mireo, with its unique SpaceTime Analytics Platform, bypasses the gap between the available connected cars' data and the interested parties desiring to leverage the vast amount of valuable data at a reasonable cost of ownership.
How to facilitate the connected car data in cities' everyday life? How can smart cities address the burning issues?